Painting
---
Japanese Painting
The goal of the program is to make efforts to conduct research that will contribute to the development of new Japanese paintings by intensely focusing on the substance of the works, always believing in painting as an art form, being boldly creative, and being flexible and progressive.

OKAMURA Keizaburo

KATO Ryozo

TAKEDA Kunisa

CHIJIWA Osamu

CHEN Pengyu
---
Oil painting
The goal of this program is to possess an aesthetic sensibility that is responsive to the ways of the era, and to be able to engage in individualistic and open-minded creative activities that aspire to establish the creation of beauty.

ISHIDA Takashi

KIKUCHI Takehiko

KIJIMA Shogo

KURIHARA Issei
KOIZUMI Toshimi

TAKAYANAGI Eri

NAKAMURA Kazumi

HIDAKA Rieko

MURASE Kyoko

YOSHIZAWA Mika

HINO Korehiko
CHIBA Masaya
---
Graphic Arts
The goal of this program is to have students consider the meaning and significance of printmaking expression in the era, and from more multifaceted perceptions and thoughts become more creative as well as conduct creative research that will deepen their abilities of expression as artists.

FURUYA Hiroko

OSHIMA Naruki

SATAKE Kuniko

OHYA Masaaki
---
Sculpture
With creative actions stemming from a pure and free psyche as the essence of being human, this program aims to cultivate students to a world-class level creativity through the connection between society and fine arts.
In modern fine arts, changes in world values systems have resulted in diverse thoughts and means of expression that are the methodologies behind those fine arts. Things can no longer be accomplished in the fine arts through conventional means. For the sake of responding to this state of affairs, in the sculpture course, instruction is conducted based on the specialized fields of the instructors.

KASAHARA Emiko

KAWAGOE Satoru

KIMURA Takeshi

TAKAMINE Tadasu

NAKATANI Michiko

MIZUKAMI Yoshihisa
---
Ceramic, Glass and Metal Works
"Study of Techniques (Ceramic, Glass and Metal) I and II" are based on myriad expressions of research conducted. Diverse opinions are exchanged, and the firm creation of a creative framework is the goal. The two critiques are scheduled each year, but these are only structured presentations of research outcomes. The exploration and development of prototype research is advanced based on one's own planning, including in the real world and society in various manners.
In order to ensure the success of your two years in the program, proactive research is a must.

IKEMOTO Kazumi

SHIOYA Ryota

TEZENI Goro

YOON Heechang

UMAKOSHI Yasushi

RUSU Aki
---
Design
Graphic
Works and theses will be created in keeping with each research theme of 8 research fields. There are: "Modern Japanese Graphic Design Research", which aims to help grasp the relationship between graphic design and Japanese culture; "Interactive Information Design Research", in which creation research is conducted that presupposes planning proposals with a high degree of societal relevance; "Environmental Graphic Research", "Advertisement Design Research", "Typography Research", "Expressive Design and Illustration Research", in which creation research is conducted and the possibilities of sensory perception based communication expression are pursued, "Expressive Design and Animation Research", and "Photographic Creation Research".

SAWADA Yasuhiro

KOIZUMI Masako

KATO Katsuya

SAGA Ichiro

TAKAHASHI Yohei

NOMURA Tatsutoshi

UEDA Yoshihiko
---
Product
The world is contemplated from a point of view centered on the product creation of automobiles, household electronics products, furniture, and the like that are indispensible to our lives. For the sake of reevaluating through material items the way our lives are and creating proposals for a better living environment, our goals shall be the proposal of research themes and the creation of works and theses in a manner coordinated with industry-academia cooperative research and the like in line with those research themes.

ASHITOMI Takashi

OHASHI Yumiko

OGATA Tatsu

TAKEMASA Hideharu
TANAKA Hideki

NAKATA Kiyoshi

HAMADA Yoshiharu

WADA Tatsuya
---
Textile
The field of research centered on textiles has a long history and much cultural depth. We do not just content ourselves with merely cultivating acquisition or contemplation of technique; we feel that research that puts both those things into action is necessary. Also, in Japan there exists a diverse dyeing and weaving culture of a kind that is rarely seen in the world, and even now it continues to evolve in myriad directions. Amid this sort of production environment, each specialized field instructor aspires to handle things in a very precise manner, and will cultivate human resources that can take a leading role in textiles not only in Japan but throughout the entire world.

KASHIWAGI Ko

KAWAI Yuka

FUJIWARA Dai
---
Architecture and Environmental
As an environmental design fundamentals base to be acquired in the four years in the undergraduate Program, in keep with the individually decided themes, a high degree of specialized knowledge will be acquired and new design methods will be deeply investigated. Also, the state of environmental design shall be considered through deeper investigations and research. From a point of view that is always flexible, collaboration will be proactively pursued between each field, and we will search for the possibilities of new environmental design, such as contributing to society through industry/government/academic collaboration.

AOKI Kayoko

INUKAI Motoshi

KISHIMOTO Akira
YOSHIMURA Junichi

HORIUCHI Masahiro

MATSUZAWA Minoru

HASHIMOTO Jun

YONEYA Hiroshi

YUZAWA Sachiko
---
Information
In "Media Arts", through the deep investigation of the possibilities of broad expression we will improve the quality of work creation, and we will not only focus on socially self-sustaining expression through works; we will review our own creations and compile the actions and thoughts pertaining to expression and planning into theses. Also, in "Information Design", through industry-academia collaboration projects we will focus our attentions on human social actions, and using living environment and information technology, we will study design theory that facilitates enriched construction, and strive for new information field design that is desirable to society now.
→Information program Website
→Art and Media program Website

UEMURA Tomohiro

KUSUNOKI Fusako

KUBOTA Akihiro

HARADA Daizaburo

MINATO Chihiro

SASAKI Naruaki

MORIWAKI Hiroyuki

YANO Hideki

TANIGUCHI Akihiko

SHIMIZU Junko
---
Integrated Design
In this program, each student sets his/her own research theme and project following the consideration of various problems extant in the present day through logical and analytical thinking, aiming at the essential improvement of our society and lives. Towards the realization of their projects, students are encouraged to work beyond traditional design boundaries and acquire the skills of integrated designing in which different knowledge bases unite. Based on design aesthetics, we aim to educate the minds that will lead us to a better society and quality of life.

FUKASAWA Naoto

NAGAI Kazufumi

NAKAMURA Yugo

SANO Kenjiro

NAGASAKI Tsunao

NOMATA Yuya

SUGE Shunichi
SHIBATA Fumie

SASAKI Chiho

ARAMAKI Haruka
---
Art Science
Art Science
We aim to deeply investigate in a systematic manner the wide-ranging fields of fine arts and culture. We will not only research fine arts theory and history; we will also heavily focus on the actual activities of modern society. In addition to cultivating researchers and critics of various visual arts genres and cultural phenomena, we also aim to cultivate human resources that will be the cultural guiding hands behind the realization of the relationship between fine arts and society through diverse routes.
ANDO Reiji

IEMURA Tamayo
OSHIMA Tetsuya

OGAWA Atsuo

KANAZAWA Momoe

KANEKO Yu

KINOSHITA Kyoko
MITSUDA Yuri
---
Scenography Design, Drama, and Dance
Drama and Dance
We aim to produce talented people who are motivated and capable of exploring new means of expression regardless of the conventional sense of values, and return their outcomes to society. Each student works towards developing his/her own creative methodology, both through research on documentation of the production processes of performing art works', and also consideration of the information which s/he obtains from participating in actual stage production sites and workshops. Our seminar Drama and Dance Research offers the opportunity to cultivate diverse perspectives through discussion. Heading towards the achievement of the Master's Degree research projects and theses, students dig deeply into their own subject by means of individual supervision.

NOGAMI Kinuyo

KONDO Ryohei

MORIYAMA Naoto

SHIBA Yukio

ITOI Yukinosuke

KATO Rika

TSUCHIYA Yasunori
---
Scenography Design
It is our intention to produce talented individuals who will take up leading roles in the future of Japanese performing arts. Each student develops his/her skill base through research on documentation of production processes of scenography, stage lighting, costume design, and video design, and the consideration of the information that s/he obtains from participating in actual stage production sites and workshops. To complete unique Master's Degree works and theses, students cultivate their own practice methodologies through discussion with others in our seminar Scenography Design Research, and build the structure of their design practice and research under individual supervision.
KANAI Yuichiro

YAMASHITA Tsunehiko

KANO Toyomi

OHIRA Tomomi
---
Graduate School General Education Elective Coursees

AOKI Atsushi

IJUIN Seiichi

SATO Tatsuro

FUKATSU Yuko

MATSUURA Hiroaki

NAKAMURA Takao

NAKAMURA Yutaka
MITSUDA Yuri
TAKANASHI Miho

MOONEY Suzanne

INUMA Kaori

EMURA Tadahiko
CHEONG Hyunchae
---
Experimental Workshop (EWS) Graduate School Project
In 2020, Tama Art University established the Experimental Workshop (EWS), a cross-disciplinary program for graduate students.
This "experimental" project is an on-going, internationally focused, in-depth program through which students take the initiative to work beyond the framework of departments and majors.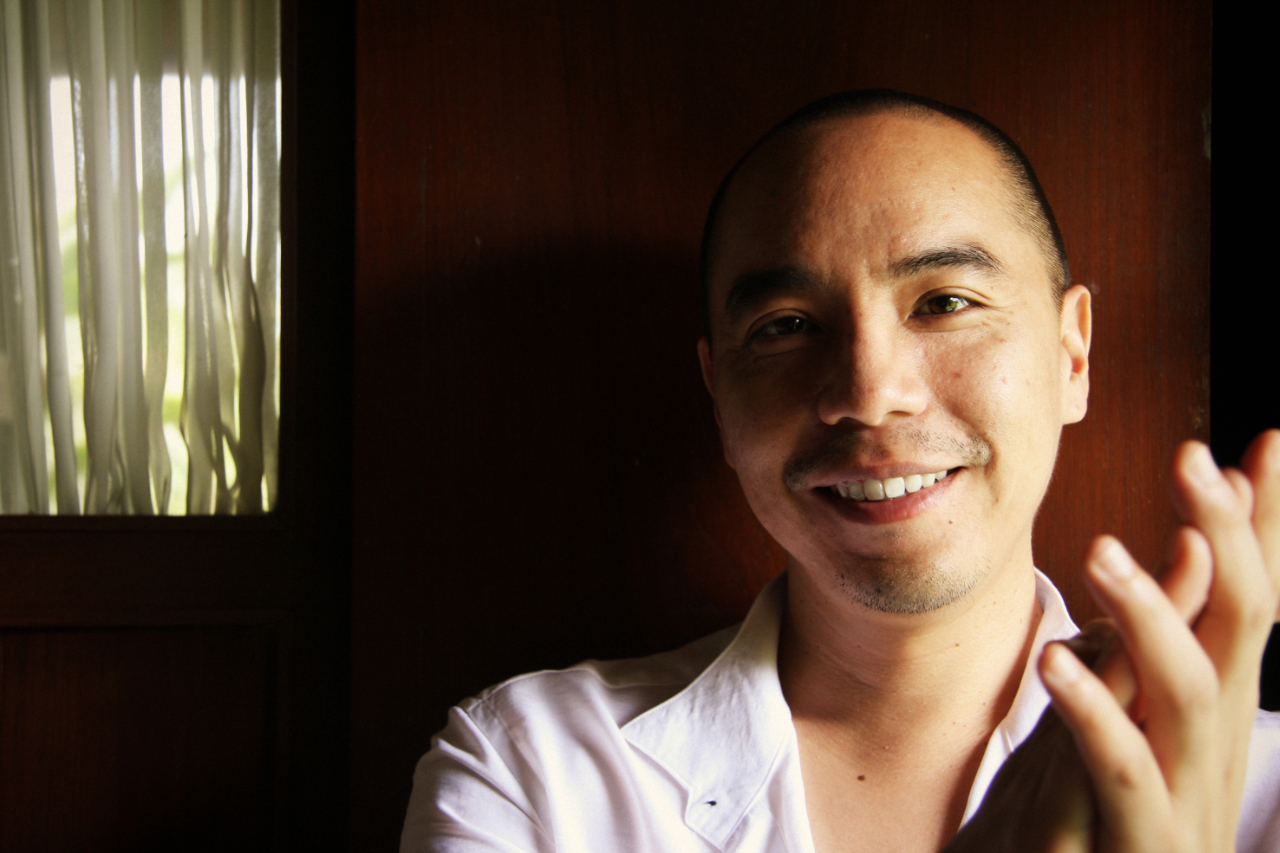 Apichatpong
Weerasethakul
Photo by Courtesy of Kick the Machine Films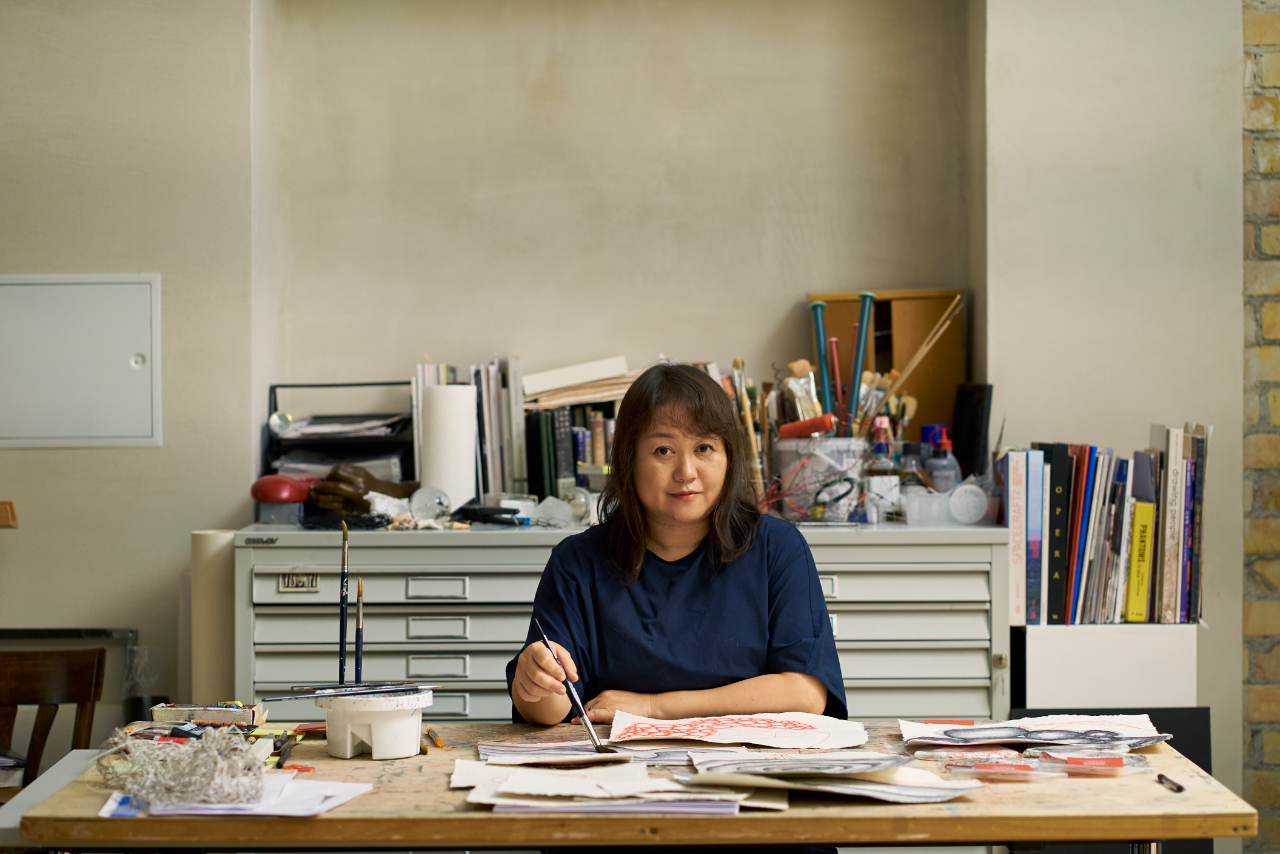 CHIHARU Shiota
Berlin, 2020, Photo by Sunhi Mang