博士後期課程修了生の梶谷 令氏がPortraits(ギリシャ)に出展します。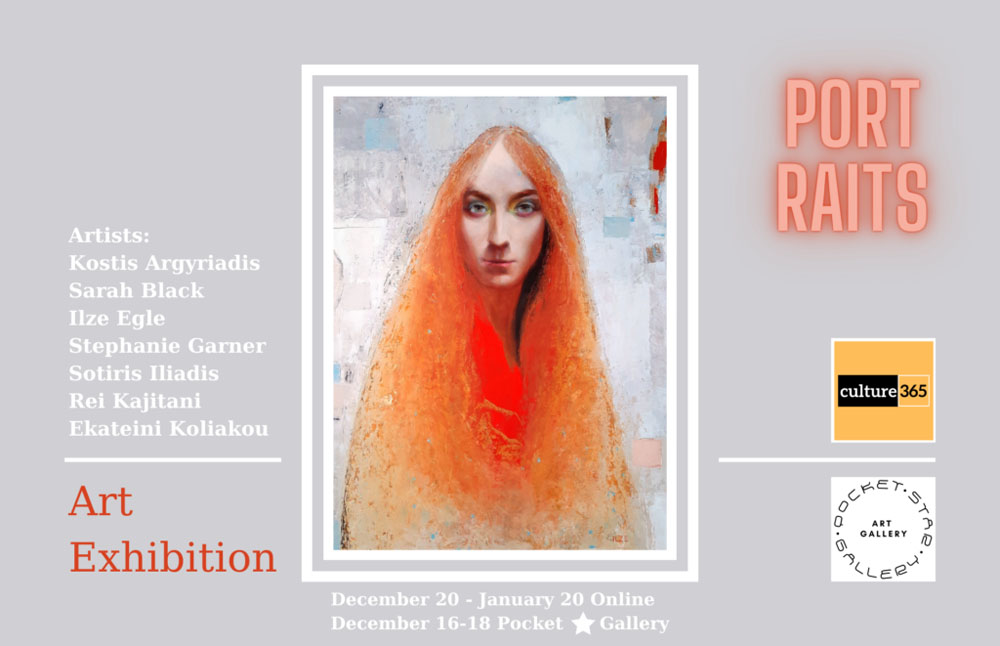 展覧会名:
Portraits
日時:December 16–18
Opening: Thursday December 16, 18.00 – 20.00
Opening hours: Tuesday to Saturday 17.00 – 20.00
Entrance free
Online Exhibition: December 20–January 20
会場:POCKET STAR GALLERY Neo Faliro
(Pocket Star Gallery Neo Faliro, Katsoulakou 19, Pireas, Hellenic Republic)
協賛:Organised and curated by culture365.gr
参加作家:
Kostis Argyriadis
Sarah Black
Ilze Egle
Stephanie Garner
Sotiris Iladis
Rei Kajitani
Ekateini Koliakou
概要:
Portraits have always been a mystery, as they hover between natural representation and art. The creator of a portrait combines the tangible reality in front of him with another, inner reality, of the model but also his own, as he imagines and feels it, asking questions that reach the limits of the spiritual in art. The digital culture platform Culture365 and the Pocket Star Gallery organise and curate an art exhibition dedicated to creators who express themselves through the depiction and representation of portraits, through painting, photography, sketching. The works of art will be presented digitally in a virtual exhibition from December 20 to January 20 and in a three-day exhibition at the Pocket Star Gallery Neo Faliro from December 16 to December 18.