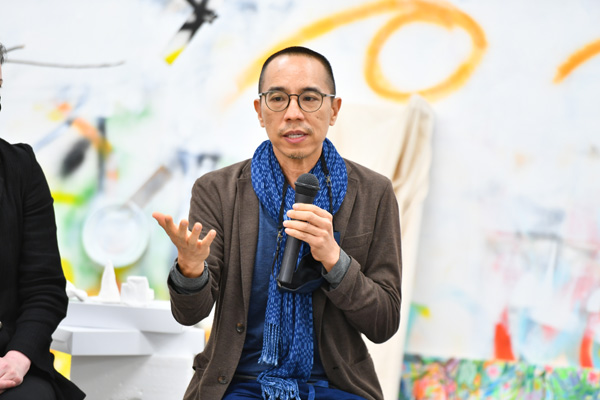 This year's Experimental Workshop with acclaimed Thai film director and artist Apichatpong Weerasethakul took place from March 8 to 19, 2022. Over the 10 days of the workshop, graduate students engaged in intensive classes, one-to-one consultations, and continued to experiment within their own art and design practices. The workshop culminated in a day of discussion and review of the work by this year's 10 members from the graduate school of art and design, together with discussions with some of last year's workshop members. Due to COVID-19 related immigration restrictions in Japan until the end of February, the first week was conducted as hybrid classes, as Prof. Apichatpong led the class from Thailand. On the university's graduation day, March 15, Prof. Apichatpong safely entered the country and the second week of classes were conducted in person. Classes were held on campus in the Workshop Room.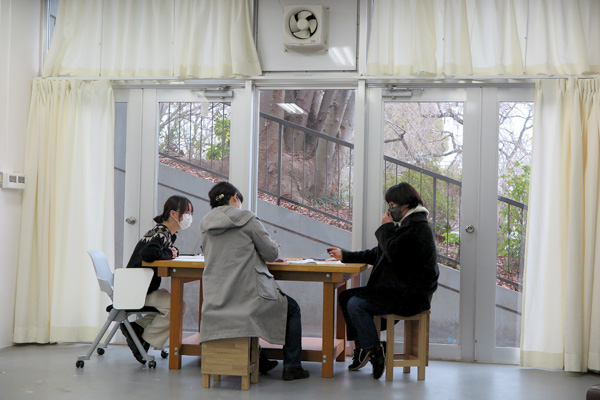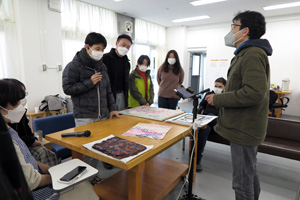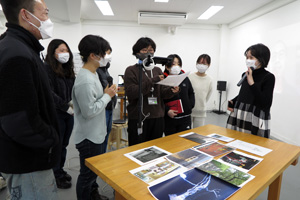 On the first day of in person lessons, fieldwork and discussions were held outdoors in a park nearby the Hachioji campus. Being close to nature created a very positive environment for open discussion on creativity, the value of art, and life in general. Reading and discussion in a nearby park.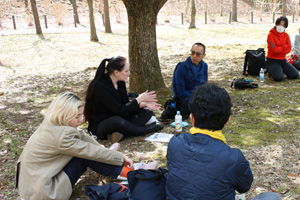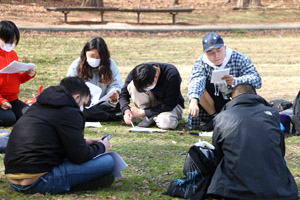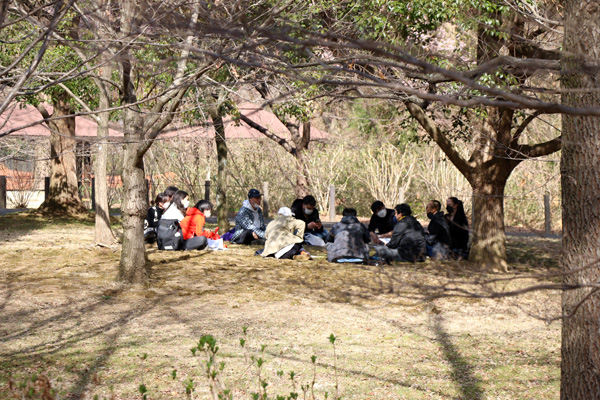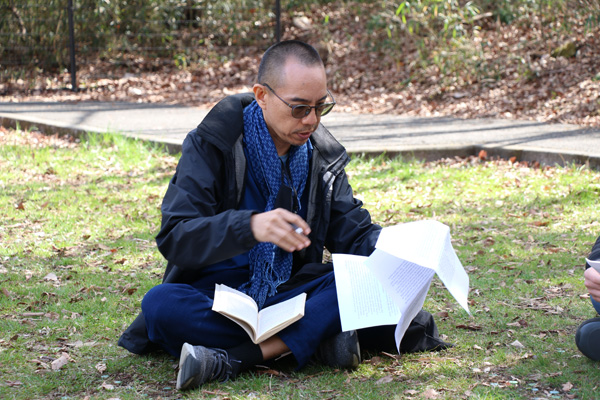 Over the following days, the participants continued to prepare for the last day's presentation. In addition to creating individual works, they also found ways to connect with each others' works. There was plenty of crossover and communication between the participants and their works, all under the workshop theme of "Memories". On the last day of the workshop, all of this year's workshop participants presented their works in the morning. A combination of individual and collaborative works were installed in the Workshop Room.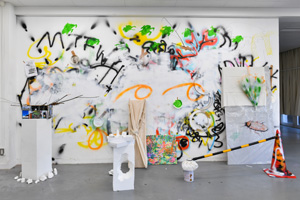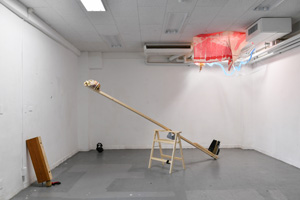 The last day of the workshop was open to visitors and was also shared online.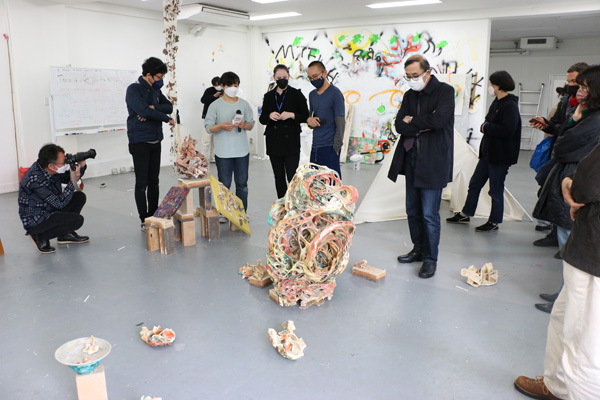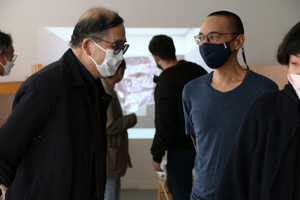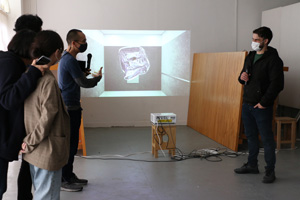 In the afternoon, this year's and last year's workshop participants, together with Prof. Apichatpong, spoke freely about their experiences of the workshop, their working processes, and strategies for the future.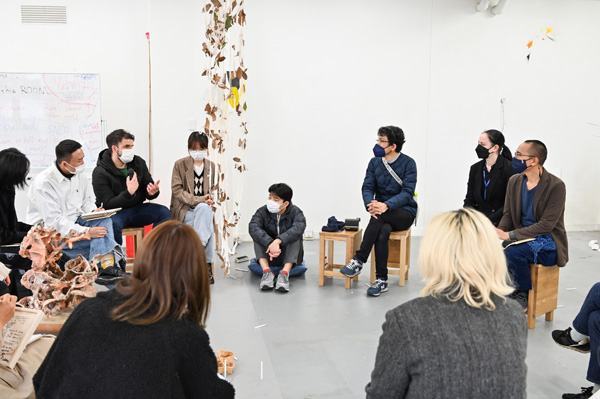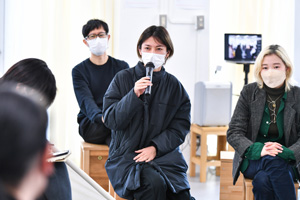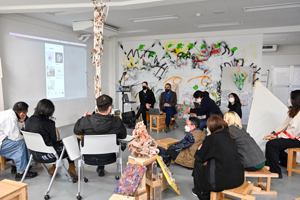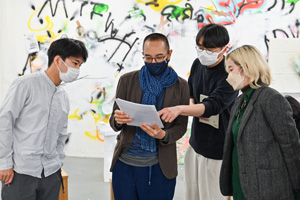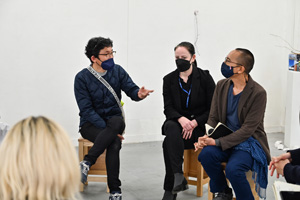 A heartfelt parting gift for Prof. Apichatpong from the students.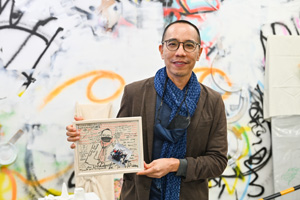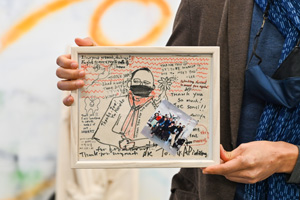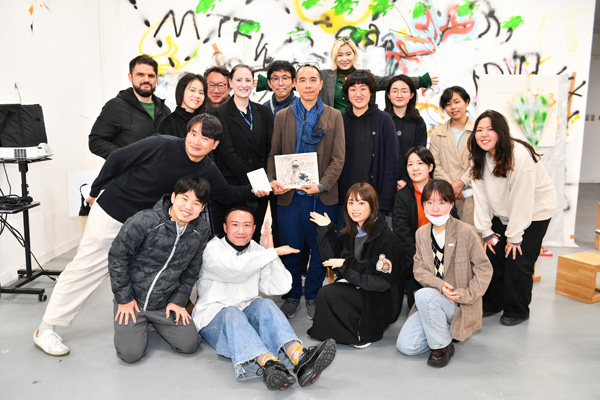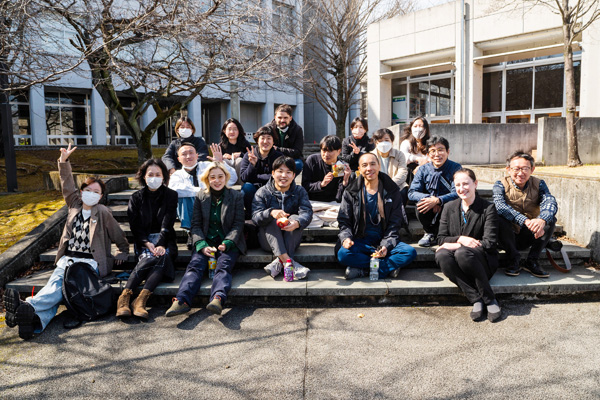 This unique and unforgettable experience will no doubt have a lasting impact on the workshop participants, and we look forward to seeing their progress over the coming years. ■ Contact: Tama Art University Graduate School Research Office ews@tamabi.ac.jp